Find out more about trading E-mini Futures with E-Mini.com here.
In the ever-evolving landscape of financial markets, futures trading has emerged as a dynamic and profitable arena for both institutional and retail traders. The importance of fast and reliable trading platforms in today's futures trading cannot be overstated. In an era marked by rapid market movements and data-driven decision-making, traders rely on advanced technology, such as AI, to execute strategies efficiently, particularly in the case of e-mini futures contracts.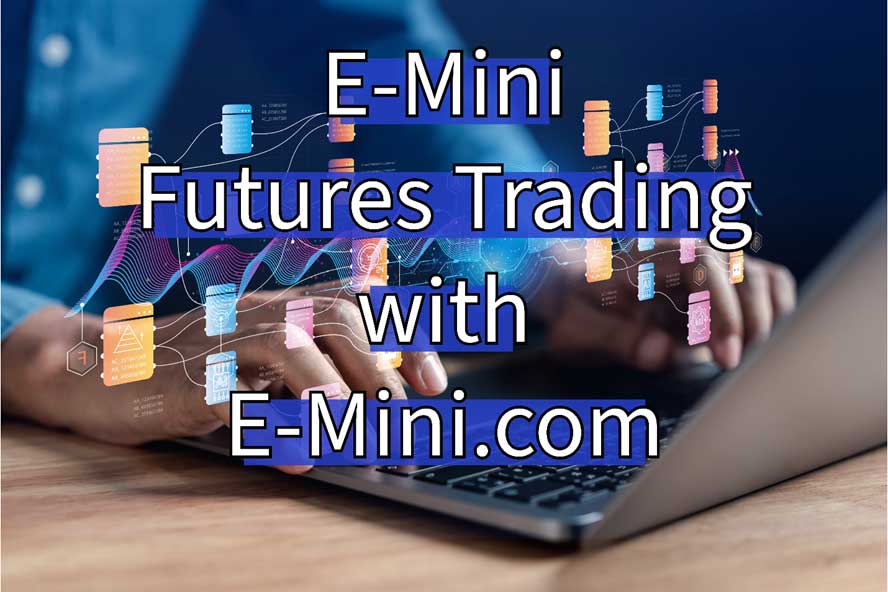 Fast and Clean Execution:
Speed is of the essence in futures trading. The value of e-mini futures contracts, which represent a fraction of the standard futures contracts, tracks major stock market indices, including the S&P 500, NASDAQ, and Dow Jones. These contracts are traded electronically, and their smaller size makes them attractive to a broader range of traders. However, due to the significant volume and high liquidity of these markets, executing orders quickly and cleanly is paramount.
Modern trading platforms equipped with AI technologies play a crucial role in ensuring the swiftness and accuracy of execution. AI algorithms analyze vast amounts of data to identify market trends, execute orders at optimal prices, and even adapt trading strategies in real-time to capitalize on opportunities. This level of automation not only enhances the efficiency of trading but also reduces the risk of human errors.
The Best Futures Brokers:
Selecting the right futures broker is fundamental for any trader. Today's best futures brokers offer state-of-the-art platforms with seamless integration of AI technologies, making it possible to stay ahead of the competition. AI can help traders by offering predictive analytics, risk management, and automated trading strategies, which are especially advantageous in the fast-paced world of e-mini futures.
E-Mini Futures and E-Mini.com:
E-mini futures, often referred to simply as "e-minis," have gained immense popularity due to their accessibility and liquidity. Traders look for reliable futures brokers to engage in trading the e-mini futures effectively. One such reputable broker is E-Mini.com, which boasts a remarkable 4.9 out of 5-star rating on TrustPilot.
E-Mini.com is an established brokerage firm with a strong focus on providing a reliable, secure, and efficient trading environment for e-mini futures. Their high TrustPilot rating reflects the satisfaction of traders who have found their services and platform to be top-notch. This level of customer trust underscores the importance of a trustworthy futures broker in the field of futures trading.
The world of futures trading is a dynamic and fast-paced environment, demanding fast and reliable platforms equipped with AI technologies. The efficiency of execution, especially in e-mini futures trading, hinges on these factors. E-Mini.com's stellar TrustPilot rating is a testament to the importance of reliability and customer trust in futures brokerage. As the landscape of financial markets continues to evolve, traders must adapt to the ever-increasing speed and complexity of the industry, leveraging technology and trustworthy brokers to succeed in the world of futures trading.
Ready to start trading futures? Call 1(800)454-9572 and speak to one of our experienced, Series-3 licensed futures brokers and start your futures trading journey at E-mini.com today.
Disclaimer – Trading Futures, Options on Futures, and retail off-exchange foreign currency transactions involves substantial risk of loss and is not suitable for all investors.  Past performance is not indicative of future results. You should carefully consider whether trading is suitable for you in light of your circumstances, knowledge, and financial resources. You may lose all or more of your initial investment. Opinions, market data, and recommendations are subject to change at any time.