Read more about trading futures with E-Mini.com here.
In the dynamic world of commodities and futures trading, finding a trustworthy and reliable futures broker is paramount to achieving success. E-Mini.com stands out as a top-rated futures broker, boasting a remarkable 4.9 out of 5-star rating for its exceptional services and user-friendly platform. In this comprehensive guide, we will delve into the world of futures trading, discussing the significance of choosing the right broker, highlighting the key aspects that make E-Mini.com an industry leader, and explaining how easy it is to trade on their platform.
Futures Brokers: Your Partners in Futures Trading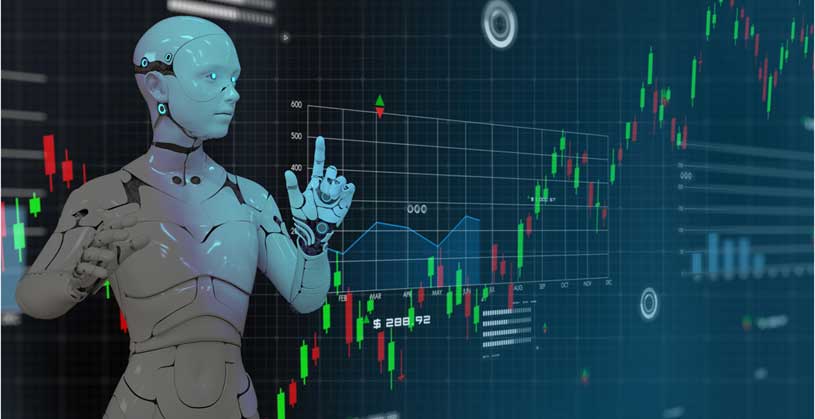 Before delving into the specifics of E-Mini.com, let's understand the role of futures brokers in the world of commodities and futures trading. Futures brokers are intermediaries who facilitate the buying and selling of futures contracts on behalf of traders. These contracts are standardized agreements to buy or sell a particular asset (commodity, financial instrument, or index) at a predetermined price on a specified future date.
Futures brokers are essential for several reasons:
Access to Markets: Futures brokers provide traders with access to various markets, allowing them to trade a wide range of assets, including commodities, financial derivatives, and more.
Market Expertise: Seasoned futures brokers possess extensive knowledge about the markets they serve, offering valuable insights and trading recommendations to their clients.
Trade Execution: Brokers execute trades on behalf of clients, ensuring the timely and accurate completion of orders.
Risk Management: Futures brokers assist traders in managing risk by offering hedging strategies, stop-loss orders, and other risk mitigation tools.
Regulatory Compliance: Licensed futures brokers adhere to strict regulatory standards, ensuring the safety of traders' funds and the fairness of trading practices.
Support and Education: Many brokers offer educational resources, webinars, and one-on-one support to help traders develop their skills and understanding of the market.
E-Mini.com: A Top-Rated Futures Broker
E-Mini.com has garnered a stellar reputation in the world of futures trading, earning a remarkable 4.9 out of 5-star rating. This rating reflects the exceptional services and support they provide to their clients, setting them apart as one of the top-rated futures brokers in the industry.
What sets E-Mini.com apart and contributes to its high rating?
User-Friendly Trading Platform – E-Mini.com offers an intuitive and user-friendly trading platform that caters to traders of all experience levels. The platform is accessible via web browsers and mobile applications, making it easy to trade on-the-go. Users benefit from a seamless and efficient trading experience, with features such as real-time market data, customizable charts, and advanced order execution options. The platform's user interface is designed for clarity and ease of use, making it an excellent choice for beginners and experienced traders alike.
Exceptional Customer Support – E-Mini.com takes pride in its dedicated and knowledgeable customer support team. Their commitment to customer service is evident in their consistently positive client feedback. Whether you have a question, need assistance with a trade, or require market insights, E-Mini.com's support staff is readily available to provide prompt and helpful assistance. This level of support is vital in the fast-paced world of futures trading, where timely decisions are critical.
Competitive Commissions and Fees – E-Mini.com offers competitive commission rates and transparent fee structures. Traders can access the futures markets without worrying about excessive costs eating into their profits. Additionally, the broker provides a variety of account types to suit different trading preferences, from low-cost options to premium accounts with additional features.
Educational Resources – To support traders in their journey, E-Mini.com provides a wealth of educational resources, including articles, tutorials, and webinars. These resources are designed to enhance traders' knowledge and help them make informed decisions. Whether you're new to futures trading or a seasoned pro, these educational materials can be invaluable in staying ahead of the curve.
State-of-the-Art Technology – E-Mini.com continually invests in cutting-edge technology to offer its clients a reliable and secure trading environment. This includes robust data encryption, advanced trading tools, and a responsive trading infrastructure that ensures traders can execute orders swiftly, even during periods of high market volatility.
Comprehensive Market Access – E-Mini.com provides access to a wide range of futures markets, allowing traders to diversify their portfolios and explore various trading opportunities. These markets include commodities, stock indices, interest rates, and more. With E-Mini.com, traders can access and trade on multiple exchanges, increasing their exposure to global markets.
Regulatory Compliance – As a licensed and regulated futures broker, E-Mini.com adheres to industry standards and best practices. This ensures that clients' funds are segregated, and trading practices are fair and transparent. The broker's commitment to regulatory compliance is a testament to its dedication to the safety and security of its clients' assets.
Trading on E-Mini.com's Platform: Simplified and Efficient
Trading on E-Mini.com's platform is a straightforward and efficient process. The broker's commitment to user-friendliness is evident in the design and functionality of their trading platform. Here's how easy it is to start trading on E-Mini.com:
Account Setup : To get started, you need to create an account with E-Mini.com. The process is streamlined and can typically be completed in a matter of minutes. You'll be required to provide some personal information and agree to the broker's terms and conditions.
Deposit Funds: After your account is set up, you'll need to deposit funds to start trading. E-Mini.com offers various funding options, including bank transfers, credit/debit card payments, and e-wallets. The minimum deposit requirement may vary depending on the type of account you choose.
Explore Educational Resources: Before you dive into trading, take advantage of E-Mini.com's educational resources. Browse through articles, watch webinars, and acquaint yourself with the trading platform's features. This knowledge will help you make informed trading decisions.
Analyze Markets: The platform provides real-time market data, including price quotes, charts, and news feeds. Analyze the markets you're interested in and identify potential trading opportunities.
Execute Trades: When you're ready to trade, the platform offers various order types, including market orders, limit orders, and stop orders. Choose the appropriate order type, set your parameters, and execute your trades with a simple click.
Monitor Positions: E-Mini.com's platform allows you to monitor your open positions, review your trade history, and track your portfolio's performance in real-time. This information is crucial for managing your trades and making informed decisions.
Seek Assistance: If you encounter any issues or have questions while trading, E-Mini.com's customer support team is readily available to assist you. They can provide guidance, answer queries, and offer insights into the markets.
E-mini Futures Brokers: Experienced and Licensed Professionals
E-mini futures brokers play a pivotal role in ensuring the success and security of traders in the futures markets. E-Mini.com prides itself on its team of seasoned, licensed, and eager-to-help brokers who are well-versed in the intricacies of futures trading.
Seasoned Professionals: E-Mini.com's team of futures brokers consists of seasoned professionals with years of experience in the industry. Their expertise allows them to offer valuable insights into market trends, trading strategies, and risk management.
Licensing and Regulation: E-Mini.com's brokers operate under strict regulatory guidelines and are licensed to provide futures brokerage services. This compliance ensures that the broker operates in a trustworthy and transparent manner.
Client-Centric Approach: E-Mini.com's brokers prioritize the needs and interests of their clients. They take a client-centric approach, understanding each trader's goals, risk tolerance, and trading preferences to provide tailored support and advice.
Market Insights: E-Mini.com's brokers stay up-to-date with the latest market developments and news. They offer valuable market insights and trading recommendations to help clients make informed decisions.
Risk Management: Risk management is a crucial aspect of futures trading, and E-Mini.com's brokers are well-equipped to assist clients in this regard. They can help traders set up risk management strategies, such as stop-loss orders and hedging, to protect their investments.
Trade Execution: E-Mini.com's brokers ensure that trade orders are executed accurately and efficiently. They have access to advanced trading tools and technology to facilitate smooth order execution.
The Reputation of E-Mini.com
E-Mini.com's outstanding reputation is built on its commitment to providing exceptional services, a user-friendly platform, and a supportive environment for traders. Their reputation extends beyond the 4.9 out of 5-star rating, which is a testament to the broker's dedication to exceeding client expectations.
E-Mini.com's reputation is further enhanced by:
Trustworthiness: Trust is a cornerstone of the financial industry, and E-Mini.com has earned the trust of its clients by consistently delivering on its promises and maintaining a high level of transparency.
Reliability: Reliability is crucial in the fast-paced world of futures trading, and E-Mini.com's reliable trading infrastructure ensures that traders can execute orders swiftly and without disruptions.
Client Satisfaction: E-Mini.com's focus on client satisfaction is reflected in the positive feedback and testimonials from its clients. Satisfied traders are more likely to recommend the broker to others, contributing to its growing reputation.
Educational Resources: E-Mini.com's commitment to educating traders helps build a community of informed and confident investors, which, in turn, enhances its reputation.
Regulatory Compliance: The broker's adherence to regulatory standards and best practices instills confidence in clients, knowing that their funds and interests are protected.
Competitive Offerings: E-Mini.com's competitive commission rates and fee structures make it an attractive choice for traders looking to maximize their profits.
E-Mini.com is undoubtedly one of the top-rated futures brokers in the industry, boasting a 4.9 out of 5-star rating for its exceptional services and user-friendly trading platform. The broker's commitment to providing a reliable, secure, and supportive environment for traders has earned it a remarkable reputation in the world of commodities and futures trading.
Choosing the right futures broker is a critical decision for any trader, and E-Mini.com's seasoned, licensed, and eager-to-help team of brokers, coupled with their state-of-the-art technology and commitment to regulatory compliance, make them a trustworthy choice. Whether you are a beginner or an experienced trader, E-Mini.com provides the tools and resources necessary to navigate the complex world of futures trading successfully.
So, if you're looking for a futures broker with a good reputation and a proven track record of excellence, E-Mini.com is undoubtedly worth considering. With their user-friendly platform, experienced brokers, and commitment to client satisfaction, they offer a comprehensive and reliable solution for futures trading.
Ready to start trading futures? Call US 1(800)454-9572 – Int'l (310)859-9572 email info@cannontrading.com and speak to one of our experienced, Series-3 licensed futures brokers and start your futures trading journey with E-Mini.com today.
Disclaimer – Trading Futures, Options on Futures, and retail off-exchange foreign currency transactions involves substantial risk of loss and is not suitable for all investors.  Past performance is not indicative of future results. You should carefully consider whether trading is suitable for you in light of your circumstances, knowledge, and financial resources. You may lose all or more of your initial investment. Opinions, market data, and recommendations are subject to change at any time.
**This article has been generated with the help of AI Technology. It has been modified +from the original draft for accuracy and compliance reasons.